Create Post
What's in your Brain-Zone?
---
Sort Post Types: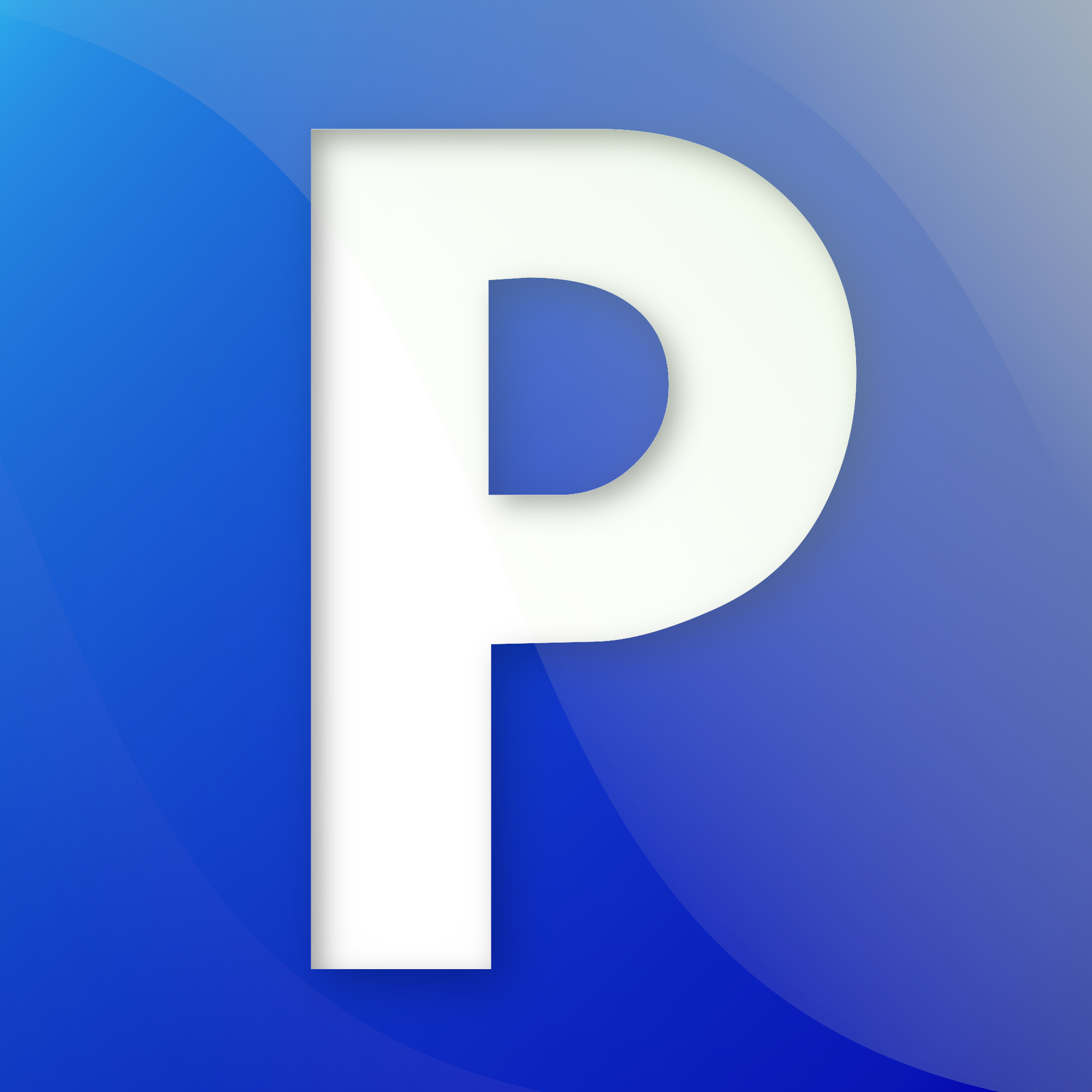 2 mins
PodCube™
---
My friends Tucker and Jordan and I have started an audio show called PodCube! It's kind of like a sketch comedy show,
and we try to push the envelope on sound design to make it as much like a 'movie for your ears' as possible.
It's entirely non-explicit, absurdist, and fun. I've been told the humor is similar to "I Think You Should Leave",
Monty Python, and Mission to Zyxx. Check it out here! Watch it on YouTube! Or subscribe in your podcast player!
---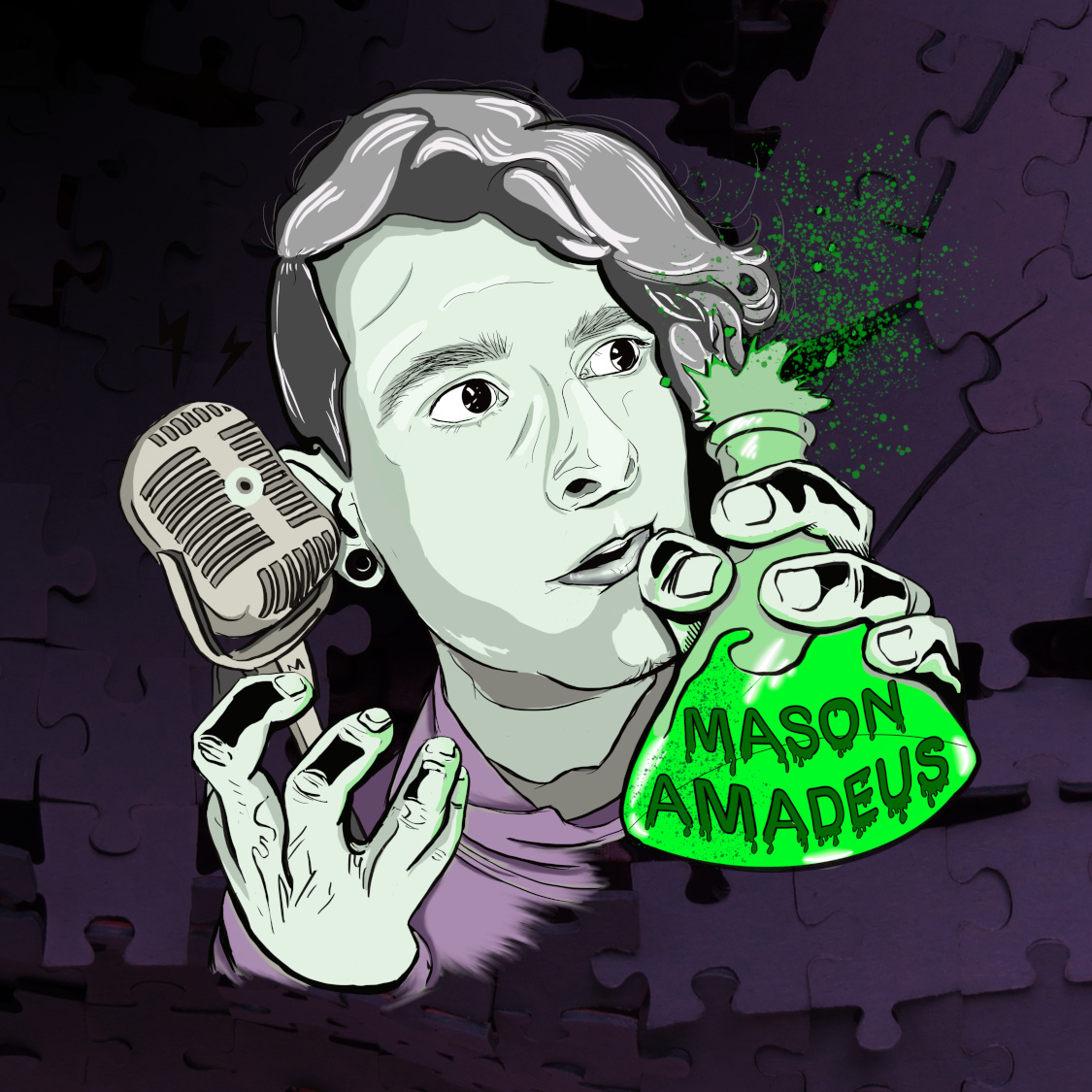 62 minutes
Your Eyes Are Lying, Lazy, Hateful, Wet Bags of Gross Meat
---
I am not an opthalmologist, and I had to google that word to double check I spelled it right.

However I decided to go all in on researching how eyes work, how your perception of vision works,
and exactly how terrible your eyes are. This video is the result of my research.

I hope you come away having learned a little and laughed a lot.

---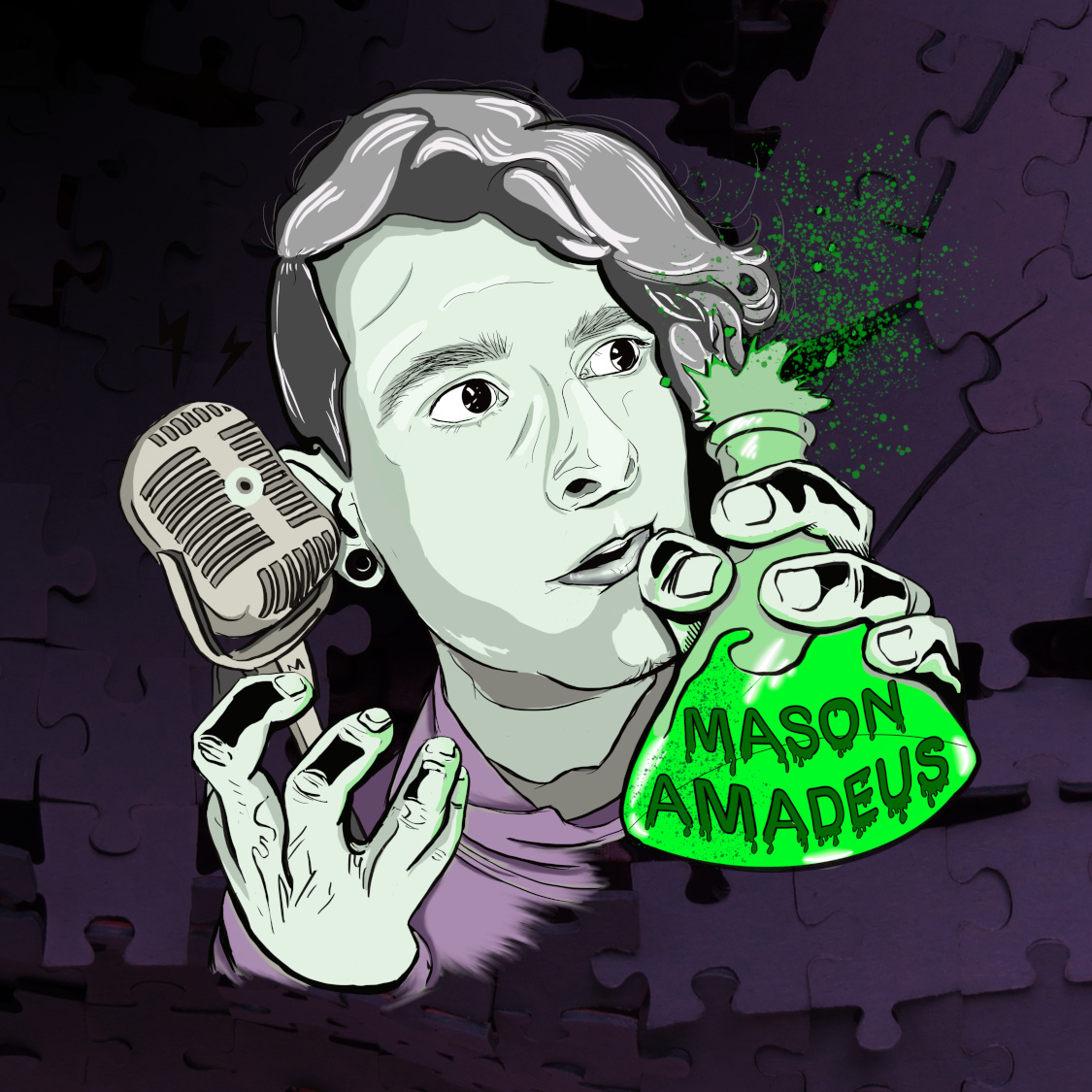 8 hours
14 Useless Minutes about Fonts
---
I noticed one day that there were two different fonts on highway signage.

Being the kind of person I am, I ended up going down a days-long rabbit hole that started with road signage and wound up

deep in the bowels of the world of typography. I don't regret anything, except the pedantic character I tried

to play in this video. I'll probably make more video essays but not like this. Still think it was fun though!

---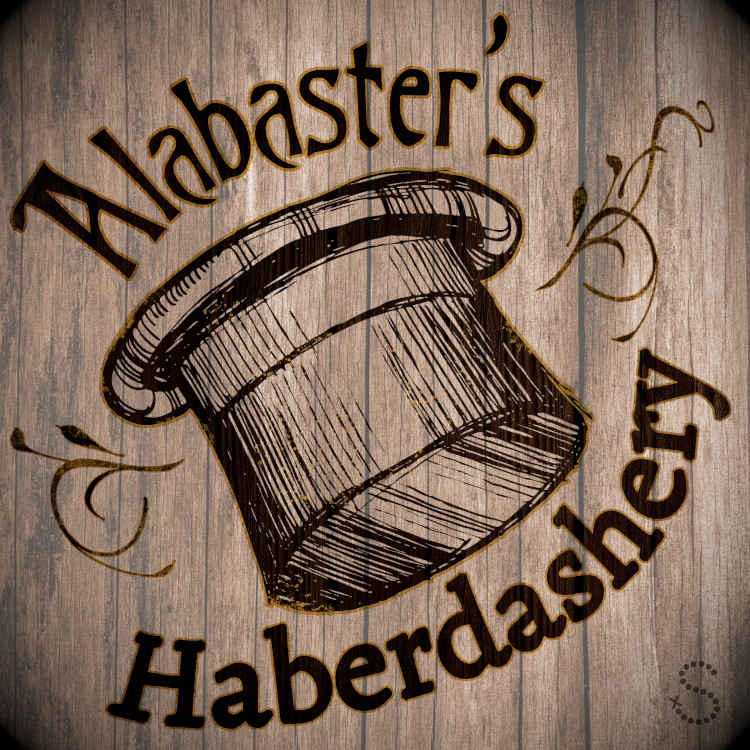 11 mins
Alabaster's Haberdashery
---
In late 2019, my friend Jordan Reed and I began receiving pale blue flash drives in the mail.

On each flash drive was an mp3 file, and a single text document that simply read "PodCube, The Future is Yesterday".

Apparently this is a podcast from the past? In a hat shop?

I dunno. All I know is that I got a dead bird in the mail when we stopped uploading the mp3s so... here we are.

---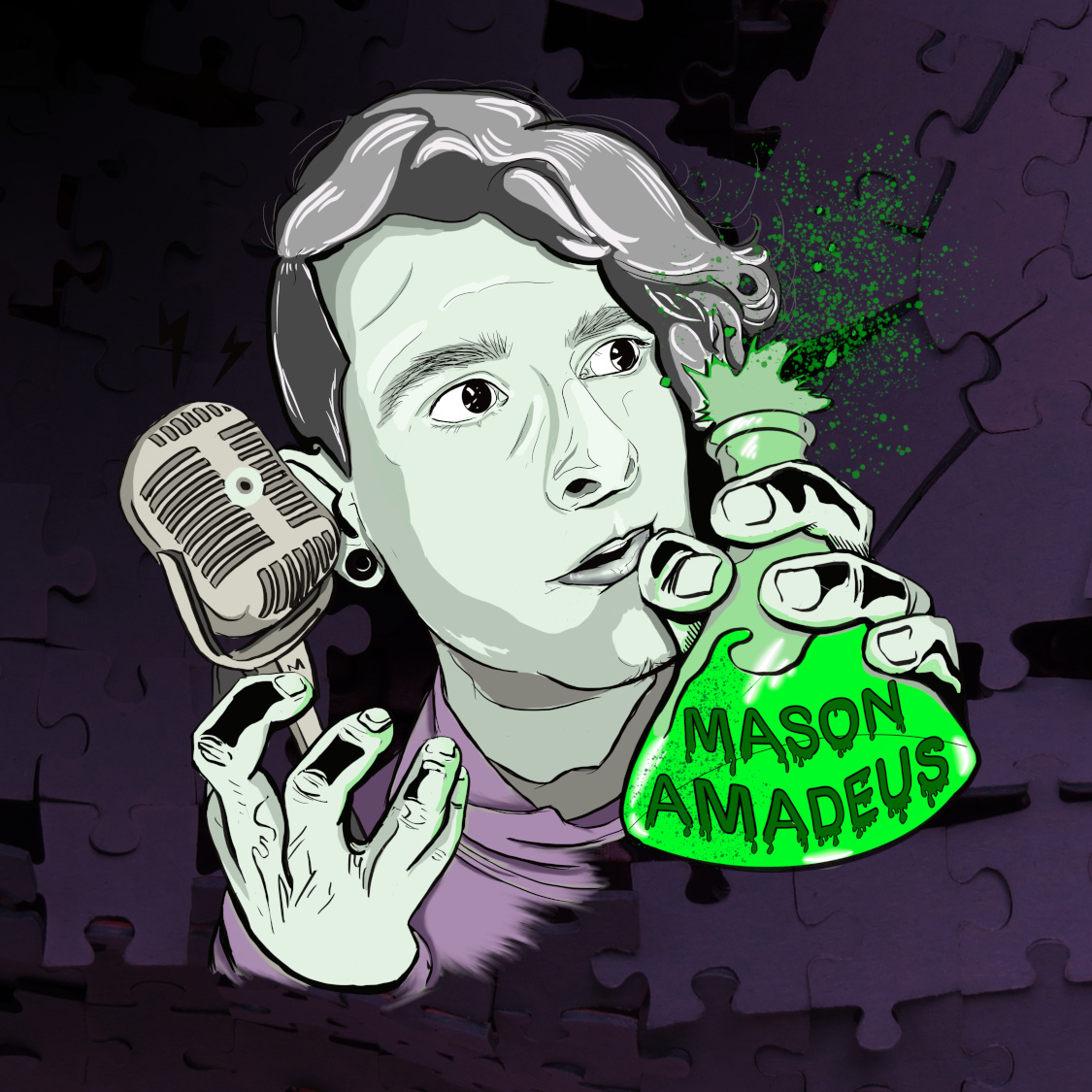 5 mins
TRASH OFF - Shoe Lanch
---
Tucker and I have created a new TV show in which we compete to solve challenges

by building gadgets using only the garbage that has piled up in Tucker's barn.

If you like it and you have an idea of a challenge we could do for the next one, email me!
---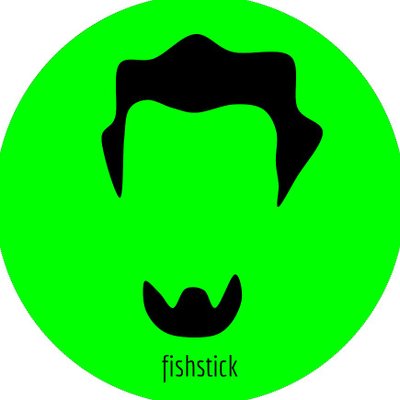 8 mins
Meatball Man Terry
---
I did an old-school flash animation of the WIDK crew!

I miss the days of the internet when flash was king and Homestar Runner was the bee's jorts. That webseries is what inspired me to get into animation in the first place!

Anyways, check this out, I think it came out really good. Also check out the full podcast if you haven't yet!
Contains Bleeped Profanity
---
19 mins
Mason and Tucker
---
For a hot minute, Tucker and I made a series of comedy sketches on YouTube and Facebook

This one is my favorite, but you can find all of them still on our YouTube channel, just hit the "Like" button.

People at work still come up to me and rap, "I been drinkin' dayquil in the night time".
Contains Bleeped Profanity
---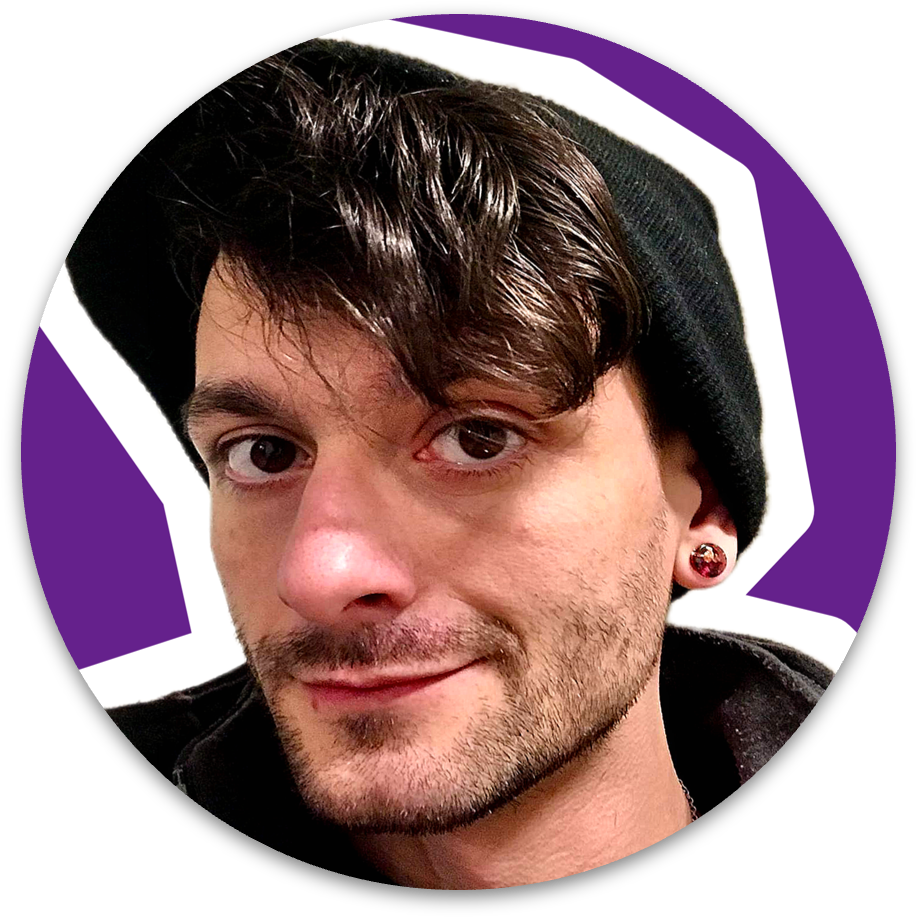 49 mins
Mason Amadeus
---
We did a very special audiodrama episode for a WIDK holiday special.

We enlisted the talent of Ty (from Side Character Quest), to join the WIDK crew on a Space-Force mission to save the planet from a trash-asteroid (trash-steroid? No that sounds like drugs) hurtling towards earth from the sun.

They created some very unique and definitely not impotent characters, and I had a ball with the sound design. This can be enjoyed without any other context!
Contains Profanity
---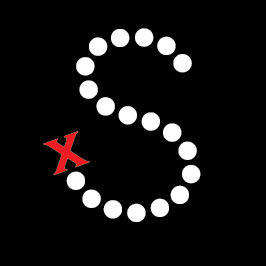 30 mins
Scavnet Patreon Leak
---
Woah woah wait, what? How did this get here? This is supposed to be patreon-exclusive content!

Colin is gonna kill me if he sees this, isn't he.

Ahhh crap oh crap, uhh... if you watch this, you have to pay for it after at the ScavNet Patreon.
---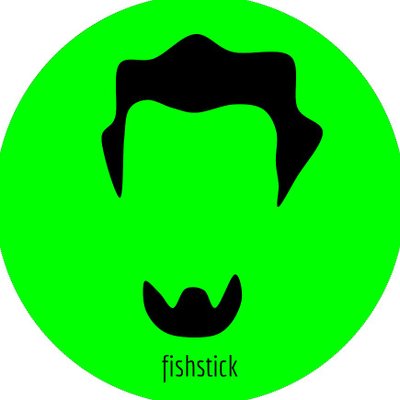 21 mins
Fishstick from WIDK
---
I was going to do a youtube series of building useless gadgets.

I only ended up making one video and never fully publishing it, but hopefully soon I'll revisit the concept because I had a lot of fun.

Anyways, it's here if you want to see it!
Contains Profanity
---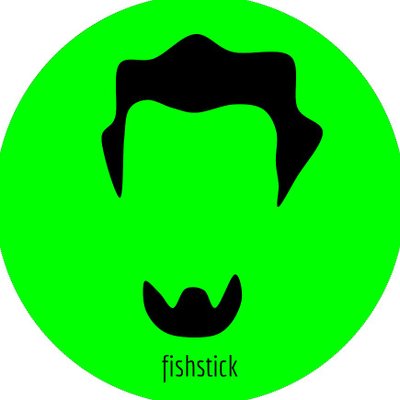 46.2 mins
Fishstick from WIDK
---
I did another WIDK animation in Flash.

This one is from the episode that's also on this website: Bread Song of the Summer.

Not gonna lie this STILL gets stuck in my head all the time.
Contains Bleeped Profanity
---
50 mins
Mason and Tucker
---
Okay, I am doubling up on the older TAM~ posts but I just found this video again.

THIS one is my actual, real favorite, and you can find all of them still on our YouTube channel (just hit the "Like" button below).

Memes. Not even one time.
---
51 mins
Spell Bonding - Intro
---
The Spooky Spouses reached out to me for an animated intro to a new video series they're making.

I made this. The modeling/animation is done in Blender, the music was created by Tucker and I in Sonar X3 (Yeah I know I need a newer DAW).

It's not super 'technically' impressive, but it's atmospheric and I really like how it came out.

---
Below this point are mostly my guest appearances.

---
Sometimes I might hide cool stuff down here tho.
IDK, I'm not really planning this out that thoroughly.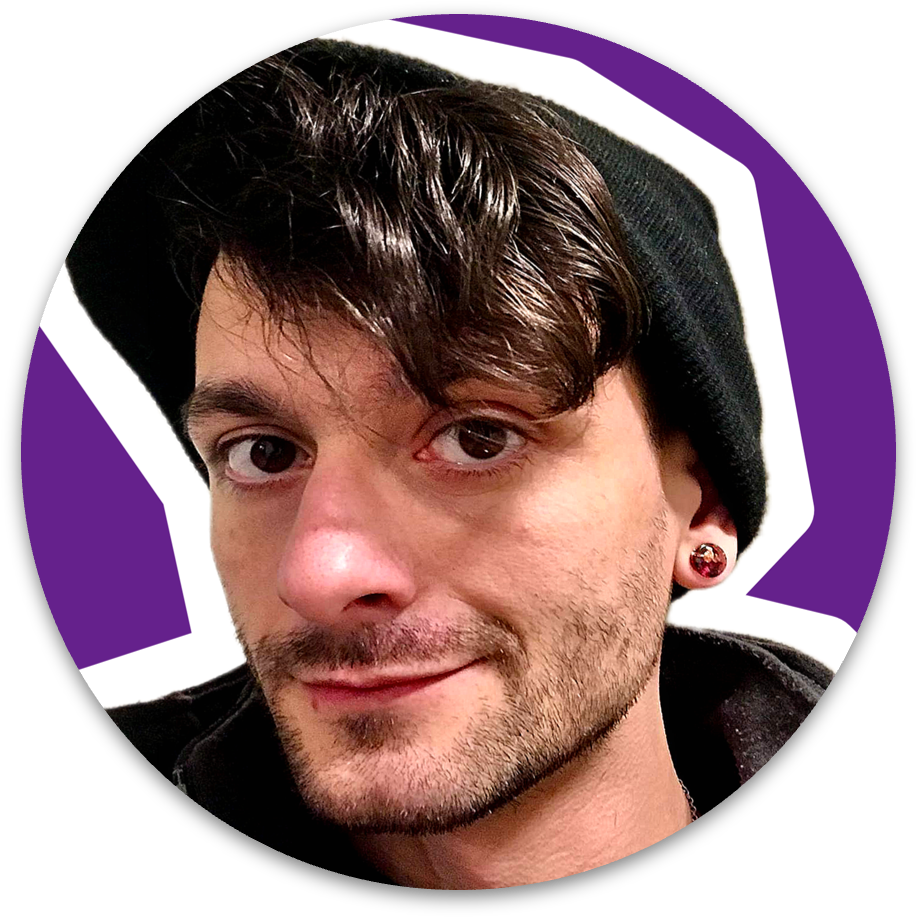 4 days ago
Apotelesma Guest Spot
---
The Scavengers Network did a host-swap event. I got to host/produce an episode of the Apotelesma podcast, with my friends Ty (from Side Character Quest) and Morgan (from The Broads and the Bees).

We created a Scottish crime-noir comedy show, in place of the podcast's normal programming.

I had a LOT of fun doing the sound design for this one.

Also, Morgan and Ty are brilliant and you should ABSOLUTELY check out the content they make.
Contains Profanity
Embed stolen from Plink.
---
6 days ago
Spooky Spouses Guest-Host
---
I love the podcast Spooky Spouses, it's one of my absolute favorites.

When Lindsey Reed got captured by a large-footed beast, Jordan Reed asked me to guest-host an episode while she broke free.

We ended up saving her with riddles. Not trying to brag or anything.
---
6 days ago
Spell Bonding Interview
---
My pals, the Spooky Spouses, do a video series where folks share their favorite, personal scary stories.

(I made the intro for them in Blender!)

My partner Mad and I shared ours.

Hers involved cats. Mine involved teenagers. A good time was had by all.
---